Business
Apply for Sole Representative Visa for Real Estate Business in the UK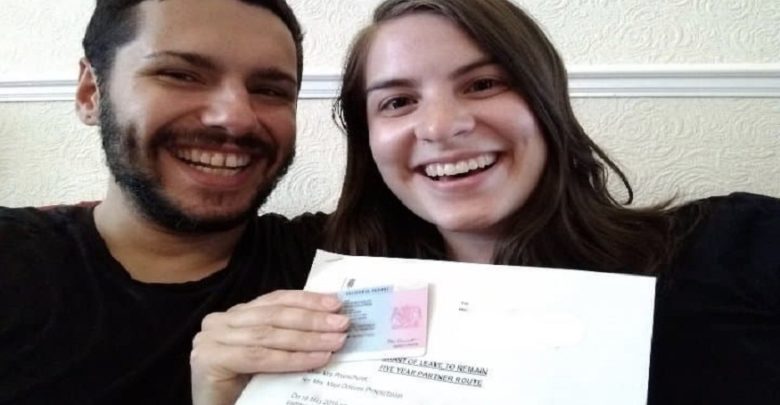 Overview
There are thousands of strategies for growing your real estate business and expanding your business to the UK is the next best thing. However, this step is not trouble-free.  Business needs sheer resolution, the strength of character, fixity of purpose, and marketable ideas to stand the robust business ecosystem. Other important ingredients for business success are political stability, generous policies to promote the concept of entrepreneurship, and easier UK Visa norms. The UK promotes the concept of expanding overseas business with a Sole Representative Visa or Representative of an Overseas Business Visa.
Sole Representative Visa or Representative of an Overseas Business Visa is a business immigration route set by UK Visas and Immigration (UKVI) that grants senior and international employees (from outside the European Economic Area (EEA) and Switzerland) to establish either a UK branch or wholly-owned subsidiary. This visa also allows employees of the news agency, overseas newspaper, or broadcasting organisation posted to the UK on a long-term assignment. 
Eligibility
A prospective Sole Rep must:
Be from outside the European Economic Area (EEA) and Switzerland.
Have sufficient money without resorting to public funds.
Meet the English requirements and other general requirements.
Criteria/Requirement
The prospective representative of an overseas business must be able to demonstrate extensive industry-related experience and knowledge.
The prospective sole rep must be recruited and employed by a company whose principal place of business is outside the UK. It must be taken into account that the company should have no subsidiary, branch, or other representatives in the UK.
The prospective representative on an overseas business must hold a senior position with full authority to take an operational decision on the company's behalf.
The applicant must not accept employment in the UK, except for the overseas company.
The prospective sole rep must meet the English language and maintenance requirements.
The applicant must intend to establish the company's first commercial presence as a registered branch or wholly-owned subsidiary in the UK.
Documents Needed
The prospective representative of an overseas business must provide
A current passport or other valid travel identification documents.
Evidence of financial ability of themselves and their dependents during the trip.
Details of accommodation during the stay.
Evidence to support the English requirement.
Tuberculosis test results
A Certified translation, which includes passports, photocard-driving licenses, letters from a government department, credit card statements, council tax bills, or letters from a hospital/doctor signed and dated by a professional person like councilor, bank or building society official, minister of religion, solicitors or notary, and chartered accountant.
When applying for a sole representative of an overseas business, one must submit
A comprehensive description of the business's activities
A letter that confirms overseas business intends to set up a wholly-owned subsidiary or register a branch in the UK with the same business activity (here, real estate) as it runs in the overseas.
A detailed job description, which includes employment contracts, and salary details.
Pieces of evidence that support the business familiarity of the candidate as well as the authority to take operational decisions.
The prospective sole rep must also offer evidence to show
Direct employment with the business
Senior position in the business with the authority to make an operational decision on behalf of the company.
Working for the business or subsidiary (real-estate) full-time during your stay.
He/she does not hold or control most of the overseas business.
Financial Requirements
The overseas business does not need to provide any evidence of any strong financial standings in order to make a Sole Rep Visa for any senior personnel.
The sole rep need not provide any financial resources for establishing the UK branch while making the application.
The sole rep must provide supporting documents to show that they can take care of themselves in the UK while meeting the general maintenance requirements.
Using a solicitor or an agent
Are you applying for a Sole Representative of an overseas business visa or looking for an expert opinion? Look no further than A Y & J Solicitors, which is a multi-award winning, 10+ years of experience recommended by Legal 500 boutique UK immigration law firm based in Central London. Our qualified immigration solicitors provide advice, assistance, and representation in all immigration advice.  For further information about our immigration service, please email us at [email protected] or Whatsapp us on +44 7448 5656 70.