Education
10 Must-Read Books for MBA Students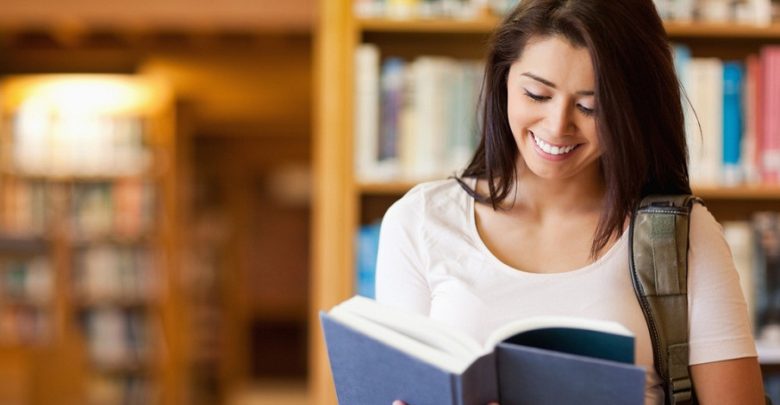 Over the past years, a well-stocked bookshelf recommended by MBA students is a vital weapon that teaches lessons not just on business management but also on life. Undoubtedly, MBA students have a long reading list for their classes, but reading is one habit that they should always hold onto. Some extracurricular reading activities make all the difference in furthering their career, receiving indispensable advice for their life in the corporate world. While reading does help in clearing the MBA entrance exams, books also serve as a window to explore the managerial perspective and gain insights relating one's ideas and opinions with that of the author. Henceforth, we have rounded up ten must-read books for MBA students that every aspirant and graduate should read. These must-read books for MBA students are of various genres to help understand the theoretical concepts of the classroom training.
1. Fortune at the Bottom of the Pyramid by CK Prahlad
The concept of "Fortune at the Bottom of the Pyramid" originated from the article published in business journal Strategy+Business by CK Prahlad and Stuart L Hart. The book comprises several case studies discussing the new business models and providing goods and services to the economically weak people in the world. It also discusses how to fight poverty with profitability.
2. The Lean Startup by Eric Ries
One of the best books to read for MBA students is The Lean Startup by Eric Ries as it is perfect for aspiring entrepreneurs. The book is based around the idea of developing a great product, understanding the wants of your target customers (keeping them at the forefront), testing and creating MVP (Minimum Viable Product) and creating quick results with a better market product fit.
3. Zero to One by Peter Thiel
The book talks about the journey of the author becoming a billionaire at the age of 35. He has shared his experiences and learnings of being a successful entrepreneur. He has also explained some of his business philosophies and strategies. It is a must-read book for MBA students who aspire to become future business leaders and entrepreneurs.
4. The 7 Habits of Highly Effective People by Stephen Covey
This book by Lt. Stephen Covey is considered to be one of the most influential books written by him. The author presents seven principles that can help you become more efficient in your personal as well as professional lives. These working principles include proactiveness, beginning with the end in mind, prioritizing things, thinking about winning and sharpening the saw. This classic piece of work is worth reading for its perspective and practical advice that are the keys to a useful life.
5. Good to Great by Jim Collins
Stanford Business School and McKinsey alumnus, Jim Collins, turned out to be a researcher, author and lecturer teaching subjects as business management, business growth and expansion. His literature delineates how a good company makes the transition to a great company and provides a useful business model for the same. The book is primarily based on three major elements – disciplined people, thought and action. The book gave a lot of insight on specific topics such as leadership, decision-making etc. It also explains why most companies fail to make the jump and therefore, it is considered one of the best books to read for MBA students.
6. Connect the Dots by Rashmi Bansal
Another must-read book for MBA students is Connect the Dots by Rashmi Bansal comprising 20 real-life stories of non-MBA entrepreneurs and their journeys. The author has categorized these stories in three parts – Jugaad, Junoon and Zubaan. All the sections with specific descriptions will keep the readers motivated and provide a holistic view to do something big in life.
7. The Effective Executive by Peter F. Drucker
The author Peter F. Drucker was a management consultant, educator and author. His writings are still considered as a vital part of the nature of the modern business corporation. The Effective Executive, his masterpiece, explains the ability to get things done right. He has identified five critical practices for a business, including time management and setting the right priorities.
8. How to Win Friends and Influence People by Dale Carnegie
More than any other must-read books for MBA students on the list, this can be genuinely called classic. It teaches the importance of communication at work, how to handle people, ways to make them like you and interact with others to optimize your success. It also discusses how to achieve interpersonal effectiveness, making professional life more rewarding and express ideas in ways that are heard.
9. We Are Like That Only by Rama Bijapurkar
An alumna of IIM Ahmedabad, Rama Bijapurkar, talks about what it takes for a company to stay in the Indian market. It is a must-read book for MBA students who want to build their knowledge about the Indian consumer market. The book also provides strategies and insights to approach Indian markets and consumers. It also shows how India is different and challenging than other developing countries.
10. The Essays of Warren Buffet by Warren Buffet and Lawrence A. Cunningham 
This novel by Warren Buffet throws light on the financial crisis due to housing corporate governance. It also highlights the heavily regulated industries suggesting the best investment opportunities and weaknesses of popular valuation methods.
Conclusion
The list mentioned above of the best books to read for MBA students will help you gain a perspective of the industry and your own personality development. Besides, it will also help you to develop your thinking and analytical skills before entering the corporate world. These books will also help you recognize those aspects of your personality that remain unexplored by you.
IIM Udaipur's One-Year MBA in Global Supply Chain Management (GSCM) is India's only full-time one-year MBA by an IIM that offers a solid foundation in the supply chain to solve operational issues. It's another One Year MBA in Digital Enterprise Management (DEM) is India's only full-time one year MBA for professionals with three years of experience. Recruiters are increasingly showing a keen interest in hiring graduates of these executive programs. The key to the IIM Executive MBA placements is that the students already have robust work experience. These students come intending to take the leadership roles, something that the recruiters are already looking for in the candidates.