Lifestyle
6 banquet halls location in the city of Joy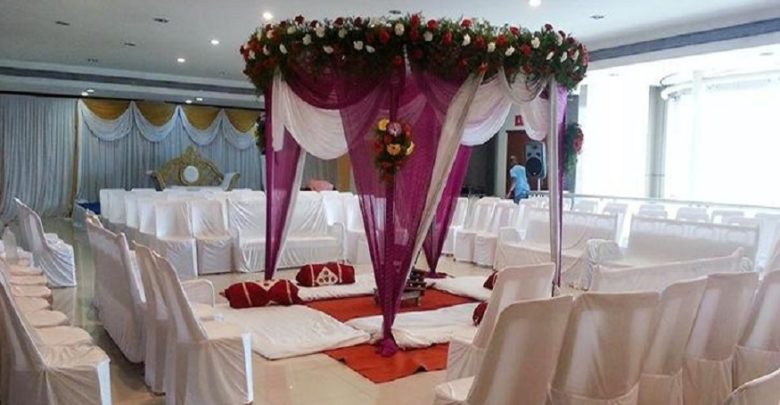 Finding a banquet hall in Kolkata might be difficult but more hectic when it is a Bengali Wedding. Things are completely from a different world altogether when the bongs are in the house. Here are six capitals for banquet halls in Kolkata for a Bengali Wedding.
1. Saltlake
Saltlake is one of the perfect places for wedding events as there are many banquet halls with world class facilities,spacious and comfortable. They are vibrant and progressive and their services go far beyond the conventional experience. All the services can be customised according to your demands.
Saltlake is known for being the party hub of the City of Joy. But catering can be Highly be expensive out here. So, spending on something as expensive as Salt Lake asks for the best Bengali wedding in Kolkata. The banquet halls in Kolkata treat this area as their hub for aristocratic Wedding functions.
2. Esplanade
Esplanade has got some of the best banquet halls in Kolkata that can turn your dream wedding into a reality.If you need some subtle and classy experience for the guests, Esplanade is the right place for you.
They have got some talented team and all you have to do is explain them about the theme and it will be done the way you want.Talking about foods and decoration, they have their own caterer and decorator and they will do as per your choice. The Bengali weddings here are the same as any other part of Kolkata, just a bit more elaborate.
3. Park Street
Park Street is among one of the great places to make your dream wedding to life. Banquet halls in Kolkata located at Park Street have their own flamboyant appearance which will add more charm to your wedding.
Banquet halls in Kolkata, share their major part at Park Street and surrounding areas. The majority Bengali Wedding services are popular in this particular area.
4. Tollygunge
To make your D-day the most memorable day of your life, Tollygunge features few of the best banquet halls in kolkata. They also have got indoor and outdoor banquet halls with their own decorators and caterers with the finest cuisines to woo you.
Bengali weddings here can range between 4.5 Lakhs INR to even 13 lakhs INR. Depending entirely upon the choice of the one choosing the wedding stage decoration and Wedding menu.
5. Jadavpur
Jadavpur has got some amazing spots, sharing it's fame with the banquet halls in Kolkata and Bengali weddings. Which really can bring out the intrinsic nature of a wedding with perfection.They have got decorators and caterers who are always ready to help the guests whenever needed.
The banquet halls in Kolkata, at Jadavpur are more likely to be expensive but the catering prices are undoubtedly cheap and comfortable for the customers to afford. Moderately furnished, but has parking lots for the wedding venue.
6. Bhowanipore
If you are looking for a complete wedding package, Bhowanipore is the right place for you. Banquet halls in Bhowanipore have the facility to provide all kinds of ceremonies with a moderate budget. Along with catering services they also provide car rental services, DJ etc.
Catering out here can be slightly expensive. But few Banquet halls in Kolkata, located in Bhowanipore Offer the option of only paying for the catering plates and not actually paying for the hall rents.
There are major locations in Kolkata apart from the above but here are the main bengali wedding capitals of the town. Banquet halls in Kolkata are truly the best and most important thing about Kolkata and Bengali weddings obviously.