Tech
Download Messenger APK For Android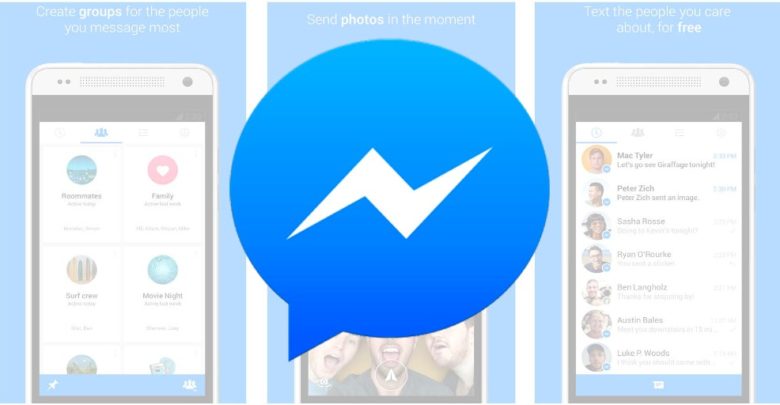 Messenger, a chatting application also integrated within Facebook is one of the most renowned messaging apps of the cyberspace. And perpetually the company is adding many useful updates to keep up with the competition.
How To Use Messenger?
And if you're not a big fan of social media, good news for you, as you don't need Facebook in order to be able to use Messenger in apk downloader. In 2015 the app introduced an update to enable anyone to download and use Messenger without a Facebook account. It doesn't even require an email address. Instead, users are asked for their first and last names as well as a phone number and photo to enjoy all the features available in Messenger.
Did You Know That You Can Send Money Via Messenger?
The app lets you send money to your friends and family as debit cards credentials are encrypted and Facebook has a special team to monitor the transfer. The service is well-secured and your account is protected against any kind of unauthorized or malicious activity.
To send money Via Messenger:
Start a message with a friend.
• Click the blue icon and then click the green "Payments" icon.
• Set up your payment account (only the first time) and enter the amount you want to send.
• Click Pay and then add your card details.
• Monitor the amount of money you have sent on the screen.
To receive money Via Messenger:
Open the conversation with your friend.
• Click Add Card in the message, add your debit card and set up your payment account to accept money for the first time.
Messenger Features 
Anyone who uses the Messenger's secret messages feature which allows you to have an end-to-end encrypted conversation. .. Here's how to activate it:
• Open the app and tap the "Compose Message" icon at the top right of the screen.
• You should see a list of your contacts, and again at the top left of the screen, the word "secret" – tap it and select the friend you want to talk to. (If you use an Android phone you will see a small key with a lock instead).
• The app will ask you to set the phone you use as the default device, which means that the conversation will not appear on any other devices that you have linked your Facebook account to. Press the "Set as Default" option to continue.
There are up to 50 games available for in-app play. To start playing, just follow these steps:
• Start a conversation with friends or with yourself.
• Click the plus sign next to the text box.
• Go to the "Games" option and choose a game to play.