Lifestyle
Combination of Diamonds and Pearls Make Dazzling Jewelry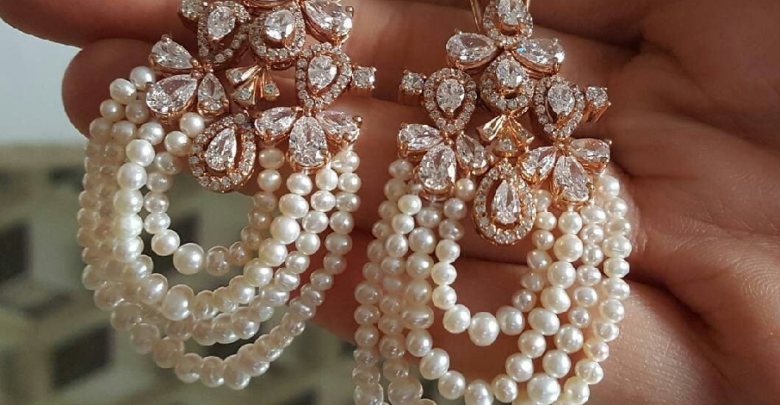 Often it is said that diamonds are girl's best friend, so then what about pearls? Most of us often imagine about jewelry with diamond and pearls individually but never think about any jewelry by mixing both of them.
Diamonds and pearls in fact can support and gel with each other perfectly. If you regularly check the fashion trend then visit their website to get few new ideas.
Pearls can easily mute flashiness of the diamonds and also at the same time diamonds can easily take away all the traditional element from pearls, and thus it becomes possible to wear both in a modern way.
Few things that you must remember are to match pearls and diamonds successfully.
Consider about the occasion
If you are going to attend the wedding ceremony of your old high-school friend then this can be an excellent occasion to try out this mixture of diamond and pearls.
Just consider wearing chocolate pearls along with miniature diamonds as bracelet, along with pair of few tiny diamond studs along with plush velvet dress.
Consider your size
While making any fashion statement, it is important to consider your own body size while choosing your jewelry.
If you are petite then don't expect to wear simultaneously an ornate diamond along with pearl studded large chandelier earrings and cuff. In such case, the jewelry will be quite overwhelming.
If you are quite tall and well-built woman, don't invest in delicate diamond with seed pearl choker because it will be lost on you and make you look too large.
Set proper mood by using your jewels
Usually, pearls are famous for offering your skin a luminous glow. Therefore, consider your type of skin too before buying pearls.
In case, you are pale then go for rosy tint or if the skin is well-tanned or olive then prefer to choose bluer tone.
Pearls will usually reflect your glow, while diamonds will reflect radiance of lights that you will be under.
If you are going out for fancy dinner date in the evening then diamonds and pearls can be really an explosive combination. Even if you prefer to wear evening gown or dark-wash jeans and gauzy silk shirt.