General
Peter Max- Inspiring Young Painters in The Field of Cosmology & Pop Art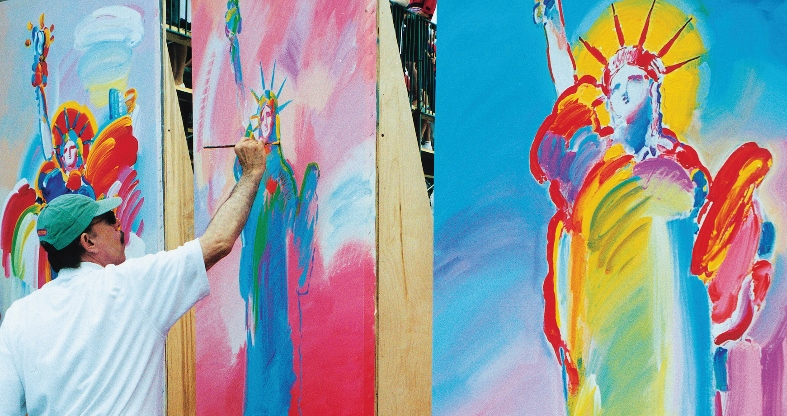 Cosmology and pop art use a wide range of vibrant colors and bright themes. This form of art uses several elements of the Universe like the Sun, the Moon, the planets and the stars. Many young artists are keen to specialize in pop art. This form of art is different from fine arts, and it depicts the modern culture in a significant way.
Peter Max- ruling the world of pop art for five decades
Peter Max is one of the most iconic artists in the field of pop art in the USA. Inspired by his mom and dad to take up art from childhood, he has evolved to become an esteemed artist in cosmology and pop art. Thanks to his parents he has traveled to many parts of the world and has been trained under some talented artists. However, he loves colors and is known to manipulate freely in his art campaigns. His popular art campaigns have been 7-up and Chrysler. He has also worked on the Stature of Liberty Series to save this monument from decay. He discovered this endveavor was a very good potential to spread awareness and save the Statute of Liberty. This piece of art was created to restore the Statue of Liberty which is the pride of the USA. He started to paint the series in 1976. Till this date, he still paints the Statute of Liberty on the 4th of July. Besides, portraits, he has been the official artist for major sporting events like Super Bowls, NHL, Winter Olympics and more.
Focus on human and animal rights in the USA
Besides painting, he is an active animal and human rights, activist and environmentalist. He with his wife Mary was awarded The Preserve Putnam Award for their dedicated service towards animal rights. In 2002. He came across the story of a cow in Cincinnati who escaped, and he traveled all the way to Ohio to talk to the farmer for adopting the cow. He named the cow Cindy Woo. He has stolen the hearts of millions of old and young art lovers with his paintings that are regularly put up on display by agents in art galleries and museums.
His sense of color and bold themes have not only impressed people, but he has created a major influence on fashion as well. There is a fashion apparel product line created by American Apparel called Neo Max. This product line of clothes features the artwork of Peter Max in the USA.  Despite being into the field of pop art for over 50 years, he still loves to paint. He is a follower of Swami Satchidananda and practices yoga on a regular basis. Today, he is a vegan and follows a yogic lifestyle. He has several celebrity friends whom he has painted. He was close to The Beatles, and he had a good bond with  Ringo Starr as well as George Harrison as both of them were fond of yoga. He was also close to the US President Ronald Reagan and other notable personalities in the USA.