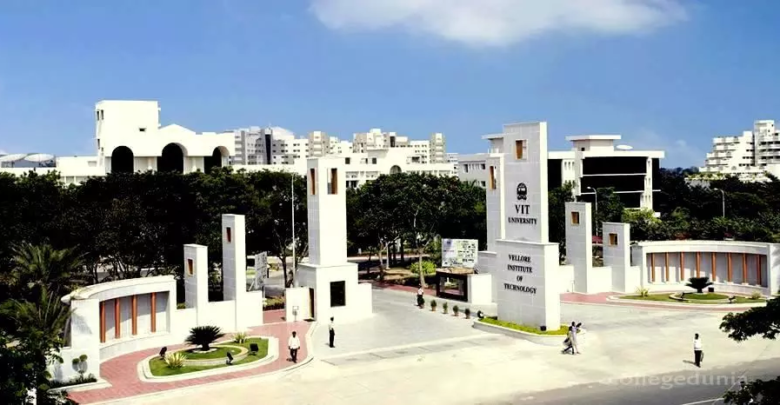 The small city of Vellore near Chennai is known much for its medical facilities provided by the CMC located there.Patients from different parts of the country and abroad, throng to the city for treatment all through the year. In the same environs lies the VIT University. Established to impart quality international education using innovative methods to rewrite the contours of higher education in the country, it has spread its wings in several campuses across the country.
Legacy:
Vellore Engineering College was established in 1984 as a self-financing institution under UGC Act, 1956. In the year 2001, it was converted into Deemed University and is presently known as the Vellore Institute of Technology.
Accreditation and Ranking:
It is a matter of pride that the Government of India has conferred the status of the Institute of Eminence to VIT Vellore in recognition of its continuous pursuit of international collaborations with a focus on research. As an autonomous university, VIT is empowered to undertake quality initiatives to move up the world rankings. It already is ranked among thetop universities in the world with special recognition of the course in Computer Science and Information Systems and Electrical and Electronics Engineering. In the current year, it is ranked 19th in the University category and 18th in the Engineering category in India.
Programmes Offered:
VIT University has four campuses at present – Vellore, Chennai, Amravati,and Bhopal. The pogrammes offered at different campuses are at variance. As a benchmark, let us consider the Vellore campus. The primary programmes comprise of:
Undergraduate:
Engineering (4 years)
Industrial Design (4 Year)
Architecture (5 years)
Agriculture (4 years)
Science (3 Year)
Management Studies and Humanities
Integrated Post Graduate:
Engineering (5 years)
Science (4 years)
Post Graduate:
Engineering (2 years)
Industrial Design (2 Year)
Computer Applications (2 years)
Management Studies (2 years)
Science (2 Year)
Programme Details:
There are very few engineering Institutes in the country that offer such a wide range of subjects in engineering. This reflects the adoption of emerging global trends in engineering science,providing skills to the students to be equipped in modern technology fields. It enables them to compete with the best in the world. The undergraduate study in 4 years B.Tech programme can have traditional fields as well as new-age options in Computer Science with specializations in Bioinformatics, AI, Cyber Security, Gaming Technology,etc. to name a few. You can also pursue Fashion Technology and   Production and Industrial Technology.
Eligibility:
Age limit: maximum of 21 years.
Must have completed 10+2 schooling and board examination or equivalent.
Must have scored a minimumof 50% in PCM or PCB in the above qualifying examination.
Admission Procedure:
VIT Vellore has gained a reputation for quality education in Engineering Programmes. The only way for admission is through the VITEEE for undergraduate studies. It is only during the process of counseling for successful candidates that you get to choose your subject and campus of choice. You are also able to arrange for hostel facilities during the counseling session.
Campus Life at VIT:
For any education programme, campus life is very important for a wholesome learning experience. VIT is no exception. Thus the campus life is designed to offer the students ample scope to help shape their minds with a view to face challenges of the best in the market. As a means to expand their horizons, the students are exposed to interactions with noted universities and colleges in and around the country.
Bottom Line:
The environment at VIT Vellore ensures focused attention to students with the help of dedicated faculty in a state of the art 360-acregreen campus. VIT offers 36 UG, 31 PG, 4 IG,and 3 Research Programmes. The student strength is 35K from 60 countries around the world. The innate strength of VIT propels them to impart world-class education, yet grounded in ethics.