Loans
Do And Don'ts You Must Strictly Follow About Lap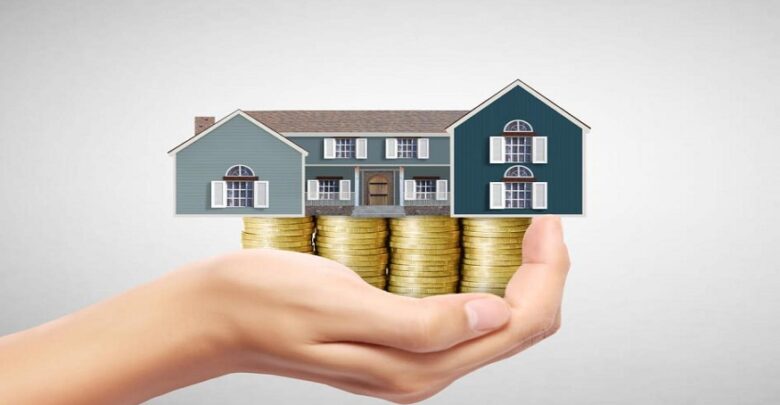 It is simple to obtain a Loan Against Property if you are in desperate need of funds and own a property. There are a few things you should keep in mind before applying for the loan.
We are all aware of the high interest rates associated with personal loans, but we frequently find ourselves with no other options. A loan against property (LAP) becomes a viable option in this situation. LAP, also known as a mortgage loan, is a secured loan that you need to pay out against the security/guarantee of the borrower's legally owned land.
While loans against property do not have the same competitive interest rates as housing loans, they are significantly less expensive than personal loans.
If you want to check loan against property eligibility, you can do so online on the bank's website; meanwhile, the major parameters are mentioned below.
LOAN AGAINST PROPERTY ELIGIBILITY CRITERIA:-
FOR SALARIED:
Age- 33 years to 58 years.

You should be a salaried employee in a private company and a public sector.

You must be an Indian citizen.
SELF EMPLOYED PEOPLE:
Age- 25 years 70 years.

You should be self-employed and have a steady stream of income.

You must be a citizen of India and live in one of the cities like Delhi, Mumbai, Kolkata, Hyderabad, Pune, Chennai, Indore, Surat.
LOAN AGAINST PROPERTY DOCUMENTS
Below mentioned are some major loan against property documents required to secure the loan.
FOR SALARIED PERSON:
Aadhar Card

PAN Card

Bank account statement

Salary slip

IT Return

Copy of the documents of the property

Address proof
FOR SELF EMPLOYED:
PAN Card

Aadhar Card

Address proof

Bank account statement

Copy of the documents of the property
There are a few things to bear in mind when applying for a Loan Against Property. Some of the dos and don'ts are as follow:-
DO'S:-
CHOOSE THE SHORTEST POSSIBLE TENOR:-
Find the shortest possible tenor length that you can afford while taking a business loan against property or a mortgage loan for personal needs.
This is because, while a longer-term will reduce your EMI and allows you to fulfil more business and personal obligations, it also means a higher net interest rate.
EVALUATE THE RISK:-
When you take a loan against a residential property or a loan against an individual property, you are putting your asset at risk. To assess, you must first learn what there is to know about the loan against property you are considering, as well as what a loan against property lien is.
COMPARE VARIOUS OFFERS:-
Compare the different deals, interest rates, and features when choosing a bank or financial institution for a Loan Against Property.
For example, you can choose a LAP from ICICI Bank, which offers loans starting at 8.35 percent * p.a. with special offers.
DON'TS:
DON'T BORROW MORE MONEY THAN YOU CAN AFFORD TO REPAY:
And if you need a loan sum greater than the property's value, it is better to apply for a loan amount that you can easily repay. To make it easier to pay off your debts, calculate your debt-to-income ratio and the sum you can set aside for your monthly EMI.
DON'T PUT OFF PAYING YOUR EMI:
If you skip an EMI payment after the loan term starts, the bank will most likely charge you late fees. Defaulting on a loan payment lowers a person's credit score. This has an effect on your loan borrowing potential in the future.
REMEMBER TO CLAIM YOUR TAX BENEFITS:
The above-mentioned Acts only include tax incentives for first-time buyers. As a result, a first-time buyer can demand a maximum of Rs 4 lakh in tax benefits. A customer who is a businessman can demand full interest on a Loan Against Property through Section 37(I) of the Income Tax Act.
Tax deductions are also available for expenditures incurred for documentation needed for a Loan Against Property.
BENEFITS OF LOAN AGAINST PROPERTY
The advantages of a loan against property vary depending on the lender and loan scheme. However, the following are some of the most common mortgage loan advantages:-
Low-interest rate

Flexible Tenure

Flexible End-use

Tax benefits

Balance Transfer facility
CHARGES THAT APPLY TO A MORTGAGE LOAN:
When taking out a mortgage loan, banks or HFCs levy fees to process the loan. This amount varies by bank, and you should be taken into account when choosing a financial institution.
Let's take a closer look at these fees:-
Foreclosure and prepayment charge:- Foreclosure occurs when a creditor wishes to pay off the entire debt balance before the due date. Prepayment occurs when a borrower plans to pay a portion of the loan balance ahead of schedule. Banks charge those groups a fee on both prepayment and foreclosure.

Processing charges:- It is a mandatory charge that you need to pay at the time of loan application. And if the bank denies the loan, the financial institution will forfeit the processing fee.

Some other charges:- Judicial fees, documentation fees, stamp duty, professional review fees, title search report fees, and so on are all standard charges
CONCLUSION
The lower interest rates on loan against property over a personal loan are one of the reasons why people choose it over a personal loan.
After a home loan, the interest rate varies from 12 to 16 percent, making it one of the cheapest loans available. The loan will be repaid over up to 15 years.
When you consider all the aspects of LAP, it provides a versatile way to collect funds for a high cost. The only downside of the loan is that if you are unable to repay it, the bank can take possession of your house.
However, if you carefully manage your investments and interest payments, the loan can be repaid without difficulty.