Loans
What Documents Do You Need To Apply For A Loan?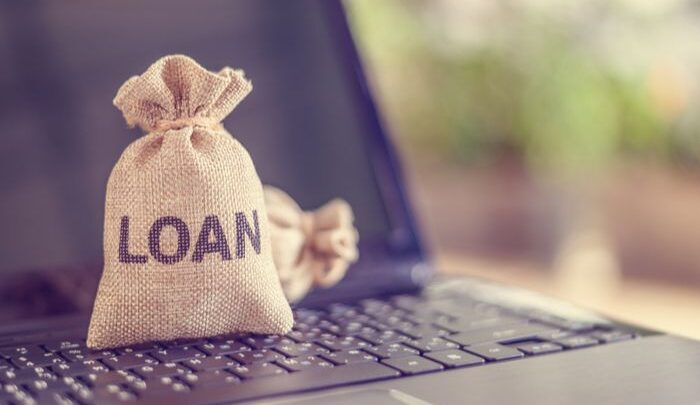 When utilised appropriately, debt may be a useful instrument for achieving many goals in life. Nowadays, everyone has a long list of requirements. Thus, it becomes necessary to borrow money from banks to handle some of the most significant obligations. Loans come in a variety of forms like personal, house, auto, and student loans. You can obtain loans more quickly if you are aware of the loan application procedure, the required documents, and other requirements.
Depending on the sort of loan you apply for, there are different requirements. The majority of lenders have similar criteria for personal loans, while individual lenders may have more specific needs. Two lenders, for instance, might take into account your credit score, but one would demand a higher credit score than the other. Here are some additional conditions that they may take into account: credit score, income, existing debt, collateral, and origination charge. To assess all these factors, lenders ask for a number of documents. So, let's look at the documents required for obtaining different loans. Even though the list of documents may somewhat change between lenders, it is more or less the same.
List of Documents Required for a Loan
Self-employed or salaried individuals are typically required to submit the following documents along with a duly completed loan application form to apply for a loan.
Photo Identity Proof  
You can submit any of the following as identity proof.
Passport
Driving Licence
Voter's ID
Aadhaar Card
Driving Licence
Address Proof
The following documents are acceptable as proof of address.
Aadhaar Card
Passport
PAN Card
Recent utility Bill (telephone, gas, water, electricity) that are less than 2 months old
Property documents
Proof of Office Address
If you own a business and have a registered office for it, you can submit the following documents.
Company registration licence
Property documents (if you own the office area)
Copy of GST registration
Electricity bills
Shop establishment proof (if you own a shop)
Income Proof
As proof of your income, you can provide the following documents.
Applicant's income tax returns and income computation documents duly attested by a chartered accountant
Audited balance sheet, profit & loss accounts, and, if applicable,
a tax audit report
a year's bank statements for your savings and other accounts.
In addition, your lenders may also ask for the following.
Investment Proof: investments like shares, fixed assets, and fixed deposits
Current Loan Documents (if any): The loan sanction letter and payment history
Photographs: coloured passport-size photographs
Documents Required for NRI Applicants
When applying for a personal loan, NRI borrowers are typically expected to provide the following documents:
Identity Proof
NRIs can provide the documents mentioned below to verify their identity.
Copy of the passport
Copy of the visa
Employment Proof
Letter of Appointment
Job contract
Labour/ Identity card (if applicable)
Official email ID or the HR's email ID
Income Proof
The following documents shall be relevant enough to provide the income proof of NRIs.
Last 6 months' bank statements
Last 6 months' salary slips or salary certificate
Personal Loan Documentation Tips
Currently, the majority of lenders offer a completely online personal loan application process. Therefore, you should do the following before completing your personal loan application.
Ensure you use the same name on all documents consistently.
Before submitting your loan application, make sure you do any name-change tasks you have been putting off. Please correct any spelling mistakes in your name as soon as possible.
Your Aadhaar and cellphone number should be linked.
You must make sure that your mobile number is linked to your Aadhaar Card. If not, you can do it at any Aadhaar Enrolment Centre near you.
Link your PAN to your Aadhaar.
Create digital copies of your documents. You will be required to upload your documents while applying for the loan online. So, if you are looking to get your loan from an instant personal loan app, keep the necessary documents in electronic form.
Conclusion
Being aware of the requirements for loan applications and having the required documents readily available will streamline the application process. Making any errors in the application form and providing all of the required documentation at once is crucial to avoid when applying for loans. For a quick process, have the paperwork ready before you apply for a loan. Financial firms like Fibe offer online personal loans with paperless documentation. The needed list of documents must simply be uploaded as scanned copies as part of the application process. You may benefit from features like quick disbursement, adjustable payback terms, and reasonable EMIs with Fibe personal loans.