Education
Finding Your Way to an Artificial Intelligence Career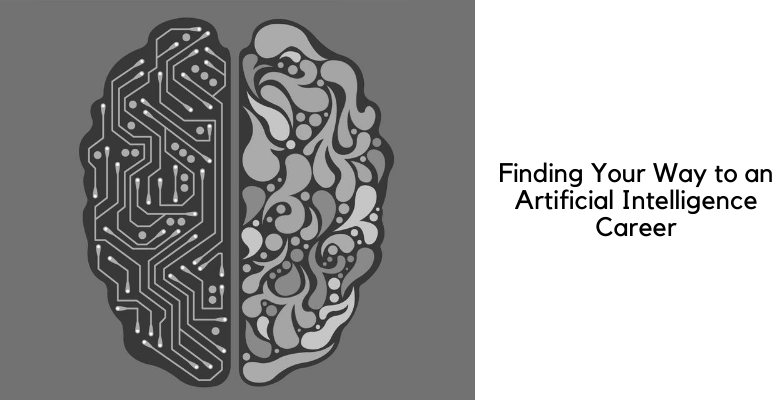 Artificial Intelligence is constantly moving towards various domains and is clearly the future of technology and invention. Right from voice assistance, to chatbots and robots, there are many instances that prove AI is not going anywhere and, in fact, it is only going to escalate with each passing day. If you are looking to make a career in this field, you need to put in the required hard work and dedication. Here is how you can go about finding your way to a successful Artificial Intelligence career.
What is AI all about?
AI is all about putting together intelligent machines. It is about softwares that mimic manners in which humans learn. It is about machine learning and using algorithms. Algorithms make use of a set of training data that ensures that computers can learn to do something they are not programmed to do. Individuals and companies can take advantage of AI. Today itself, people use the power of AI to find their destinations, have personal assistants to carry out tasks and stream services, boost research, define opportunity, as well as cut costs.

The development of AI and machine learning

There are many stages to the development of AI and machine learning.

Machine learning: The first stage is machine learning. The primary aim of Machine Learning is to allow the computers to learn automatically without human intervention or assistance and adjust actions accordingly. This stage generally consists of intelligent systems that make use of algorithms.
Machine intelligence: The next step is machine intelligence. This is the stage where machines gain an understanding from experience that is based on false algorithms. This involves a more evolved form of machine learning. This comes with improved cognitive abilities.

Machine consciousness: In this stage, systems can self-learn based on experience, without any kind of external data. An example of machine consciousness is Siri.
The correct artificial intelligence course can help you better understand these concepts in the best possible way.

Popular job roles in this field
You can look for a wide variety of job roles, if you are planning a career in AI. You can consider the role of a:
A data scientist:

A Data Scientist collects, studies, and interprets data from various sources with the help of machine learning and predictive analytics.

Machine learning engineer:

This is said to be one of the most popular jobs. In order to be a Machine Learning Engineer, you need to have a strong grip on software skills. Other than this, you also need the knowledge to apply predictive models and use natural language processing when working with huge datasets.

Research scientist:

This professional mainly deals with designing, undertaking, and analysing data from controlled laboratory-based investigations, trials, and experiments.

Robotic scientist:

A Robot Scientist professional possesses vital formal education to build mechanical devices. These devices conduct various tasks, for example, robotic hands for microscopic tasks, and others where humans have not ventured yet. To become a robotic scientist, one has to have a bachelor's degree associated with engineering or computer science.
Other than this, you can also look at becoming a Business Intelligence Developer. This professional works to spends a great deal of time researching and planning solutions for present issues that occur within a company.

The skills you need

There are a variety of online courses in India that ensure you can make all these dreams come true. Prior to going opting for AI, you need to build a foundation in physics, computer science, robotics, engineering, mathematics, cognitive science theory, and Bayesian networking. A solid base in these subjects ensure your journey to more intricate paths.
So what are you waiting for? Now that you know what is required to succeed and have what it takes, go ahead and plan for your future in the field of Artificial Intelligence. It is definitely going to be quite a ride that will allow you to emerge victorious for a bright future ahead.