finance
How to Get Lower Mortgage Rates in Canada?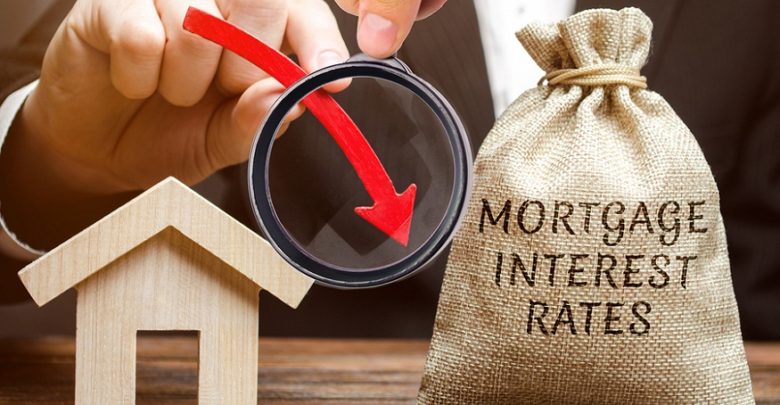 The interest portion makes up for a significant amount you repay to the lender against a mortgage. Are there ways to reduce the mortgage rates? Read this post to find out.
No matter if you're planning to apply for a new mortgage or refinance, you'd do your best to get the cheapest mortgage rates. As the mortgage rate directly impacts the total amount you repay to the lender, all your hard work and effort can be generously rewarded.
But to get cheaper mortgage rates in Canada, you should first know the factors that lenders consider when finalizing your mortgage rate. Working on these factors is an excellent way to negotiate a better deal. Here are a few tips that can help-
1. Have a Solid Credit Score
One of the most significant considerations for any lender is your credit score. It provides lenders with an instant overview of your credit history. In Canada, the credit score can run between 300 and 900, divided into five categories ranging from Poor to Excellent. The categories can vary based on the credit bureau used by the lender.
If your credit score is above 750, it'll be easier for you to get a mortgage at a lower rate. A higher credit score means that you're responsible with credit repayments. So, there are higher chances that you'll repay the mortgage on time. Lenders reward your responsible behaviour through lower rates. If your credit score is lower than 700, you should first improve your score before applying.
2. Make a Larger Down-Payment
If you're about to purchase your dream home, then you'll have to pay at least some portion of the property's total cost as a down-payment. The mortgage will pay for the rest. For instance, residential properties that cost less than CAD 500,000 require a down-payment of at least 5%. However, you're free to go for a higher down-payment.
You can consider making a larger down-payment to negotiate a better deal with your lender. A higher down-payment brings down the mortgage amount, leading to reduced interest payment. Also, if the down-payment is less than 20%, then you'll have to purchase mortgage insurance mandatorily. The interest savings by increasing the down-payment can make it easier for you to pay the insurance premiums.
3. Earn a Stable Income
The lender would also like to ascertain whether you have a stable income- establishing your capability to repay the mortgage smoothly. One of the most effective ways to reduce the mortgage rates in Canada or anywhere else in the world is to keep the income stable. If you're earning a stable income and that too from the same employer for a considerable duration, then it will strengthen your case.
If you're applying for a joint mortgage and your spouse also has a stable income, then the lender would most likely be open to negotiations.
Finding the Best Mortgage Rates in Canada
While every borrower wants to get the cheapest mortgage rate, it is not wise to only focus on the rates when applying for a mortgage. Ensure that you also consider the reputation of the lender, application fees, customer support, penalties, etc. to choose the best.
Keep these tips in mind before applying so that you can purchase your dream home at a highly competitive mortgage rate.