Education
Resources to get MAT Question Papers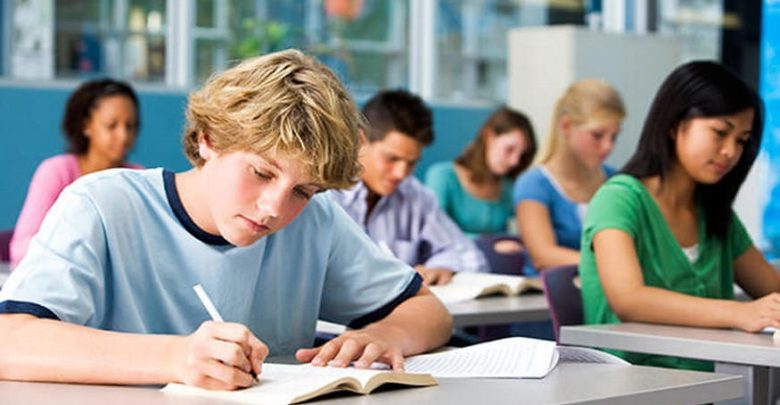 The Management Aptitude Test (MAT) is a standardised test conducted by the All India Management Association (AIMA) since 1988. The MAT exam is one of the most popular MBA entrance exams for admission into institutes that offer MBA/PGDM courses in India. It is similar to CAT, but differs slightly in the case of conducting bodies. The IIMs conduct the CAT exam. Thousands of applicants appear each year for the MAT exam. The mode of exam is either online, or offline, and candidates are free to choose any as per their preference.
The AIMA conducts MAT four times a year (February, May, September and December). There are two hundred questions in total. The question paper has five sections with forty questions each, comprising Intelligence and Critical Reasoning, Language Comprehension, Mathematics, Data Analysis and Sufficiency, and Indian and Global Environment. The exam duration is one hundred and fifty minutes. The most vital factor which determines the success to crack MAT is practice. The best way to practice for any exam is through solving its previous year question papers or sample papers. But the real problem arises when one does not know where to find them. Not anymore, as we bring you the best resources:
1.  Embibe
Embibe is an ed-tech startup based in Mumbai that helps students prepare for competitive exams like Bitsat, JEE Main, JEE Advanced, etc. It is one of the best websites out there for the preparation of MAT. With just the click of a button, candidates have access to previous year question papers or sample papers. The entire process is hassle-free, and does not require logging in or providing information such as email or contact number. For direct links to previous year question papers, please visit https://www.embibe.com/exams/mat-question-papers/.
2.  CollegeDekho
CollegeDekho is another ed-tech startup that was established in 2015. It is a vast platform with the primary task of connecting students to colleges and universities. It contains information about colleges, entrance exam details, courses, scholarships, etc. It also provides previous year sample question papers for student's practice. The website https://www.collegedekho.com/exam/mat/previous-year-question-papers has direct links for some MAT Question Papers. Students need to register with their name, email id and contact number to download MAT Sample Papers.
3. Careers360
Careers360 was established in 2015, with the sole intention of connecting millions of students with educational institutes. The platform contains all information about colleges and entrance exams. It also provides students with study materials such as eBooks, notes, solutions, question papers and many more for all competitive exams. Students need to register with their name, email id and contact number to download MAT Sample Papers from https://bschool.careers360.com/download/mat-sample-papers-previous-years.
4. Careerindia
Careerindia is an online education portal that provides complete solutions to all educational and career-related queries. They have a diverse database consisting of question papers and reference books for all competitive exams. Get the previous year question papers for MAT at https://www.careerindia.com/entrance-exam/mat-question-papers-e40.html.
5. Collegedunia
Collegedunia, founded in 2013, is a search engine for all those who need information about the higher education sector in India. It provides complete information on almost all colleges or universities of India. Students can have access to previous year question papers for all competitive exams. MAT practice question papers are present at https://collegedunia.com/exams/mat/practice-papers.
To increase the chances of clearing any particular exam, a student needs to go through its previous year question papers. Proper time management is also required to solve papers like CAT and MAT. Experts believe that half an hour for each section is more than enough to solve the whole question paper within the allotted time. Moreover, practice makes the candidate acquainted with the type of questions and how to solve them.
Check all details of MAT exam like dates, application form, eligibility, syllabus, admit card, results, pattern, preparation tips, question papers, and more at https://www.shiksha.com/mba/mat-exam