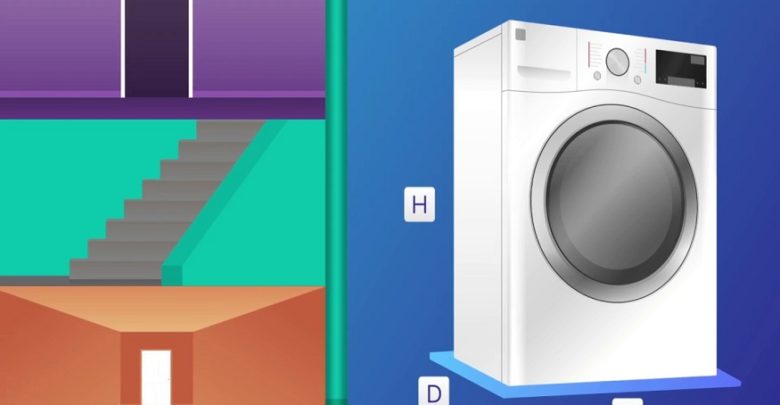 Well, aren't washing machines a lifesaver? It's an essential commodity which we cannot do without it in our lives. If you have been thinking of getting a washing machine for your home, you need to know what will suit your need, and this can be done by analyzing its features so that you can make the best choice. There are various types of washing machines from multiple brands available. Each of these could vary from one another in its feature, which will make a difference in the Washing Machine Price in India and the Whirlpool Washing Machine Price in India, making it confusing.
Before you get the washing machine, here are some features that will help your decision making.
Types of Washing Machine available- Washing machines are basically of two types:

Automatic-This type of washing machine has one loading tub, which again can be divided into two categories: a) top-loading b) front loading, but that doesn't change the fact that it requires minimal work. Once the machine is loaded, it will wash and dry your clothes in one go without needing to intervene in between.
Semi-Automatic- This type of washing machine has two tubs, one for washing, and the other is for drying. Once the wash is completed, you have to transfer the clothes from the washer to the dryer manually.

Loading Capacity- Washing Machines come with different capacities, which depends directly on the weight of all the clothes you need to wash. Hence, a particular washing machine will be able to wash only up to its loading capacity; for example- a machine with the capacity of 6 kg will be able to wash clothes that can weigh up to 6 kgs. In case you have more clothes to wash than the machine's capacity, then you have to divide it and wash it in parts. So depending on your requirement, you can choose the size of the washing machine. If you have a bigger family, then getting a bigger machine might be helpful.
Material Used for the Tub- There are tubs made from plastic, porcelain-enameled, or stainless steel. The best are the stainless steel ones as they last longer and have a high spin speed bearing capacity. The plastic ones are not far behind in regards to their longevity compared to their counterparts; the porcelain-enameled tub gets chipped faster.
These basic features can make a lot of difference in the washing machine's performance, so you need to understand what's going to work best for your home. You can do so by checking out the Washing Machine Price in India along with the Whirlpool Washing Machine Price in India, as these will help you make the best choice.