Real Estate
What Makes Blox among the Top Websites for Real Estate in Mumbai?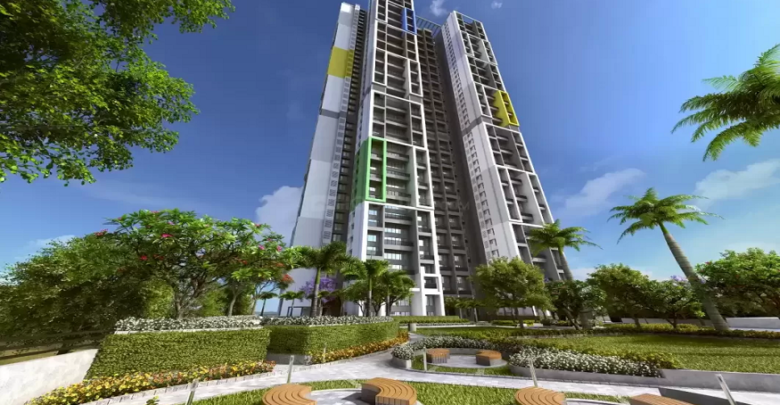 The Mumbai real estate market is the costliest in India, with numerous property options available in the affordable housing, mid-range, luxury and ultra-luxury segments. Searching for properties in the city can be a tough task for most people, especially when they have to depend on agents or brokers that charge hefty commissions and do not personalise available options to their needs. The need of the hour is a platform where homebuyers can easily discover properties that are tailored to their requirements, offering all the amenities and locational benefits they require in a seamless manner.
One of the top websites for real estate is Blox, the country's very first consumer-focused platform to purchase real estate. It is a one-stop solution for those looking to buy high-quality Mumbai real estate.
How is Blox beneficial for potential real estate buyers in Mumbai?
What makes Blox one of the top websites for real estate in Mumbai? Here are a few points that will help you get a clearer picture:
Search for properties swiftly with parameters like the project, location and developer along with the type of property and budget.
Find a vast line-up of projects across Mumbai, Thane and Navi Mumbai.
Gain easier access to exclusive properties in Mumbai with first access and exclusive visits to project sites, along with direct-from-developer pricing and the option to choose inventory on-demand.
Blox offers an assigned RM who will visit the project site, helping you get an extensive walkthrough of the whole project and the show flat alike.
You can get unlimited visits to project sites, with 0% brokerage and easy access to properties. There are no hidden commissions or intermediaries involved in the process.
Expect end-to-end support and guidance for buying homes in Mumbai at every stage in your overall journey.
You can easily book your property online by paying the requisite booking amount.
Blox has already covered 3,80,000 sq. ft. and more in its portfolio along with offering more than 1,000 verified real estate projects and is visited by 10,000+ customers each day.
What gives Blox an edge?
Blox is a one-of-its-kind platform for home purchases and is the brainchild of Method and Madness Technology Pvt Ltd. Blox has made it possible to purchase a home with only seven clicks. It helps buyers discover their dream homes without worrying about things like financing, paperwork and all other aspects. Experts at Blox will help you go for site visits and guide you through the process. The company has also gained the trust of 14 leading Silicon Valley investors and is rapidly expanding its scope of operations.
Blox offers a technology-driven and highly advanced platform that simplifies home-buying, taking intermediaries and commissions out of the process. From the first login to finally taking possession, customers can expect immaculate experiences without paying any commissions. From information on developers and their projects in Mumbai to a unique property comparison feature, Blox offers everything that a buyer needs in order to finalise his/her dream property that is suited to his/her specific needs.
Nowadays, there is no need to take the help of an agent or hop across from one property to another. You can reach out to Blox and find guidance on comparing properties in your preferred budget range. Do your groundwork online and then select properties for site visits. Pay the booking amount once you are satisfied and then complete the entire process with assistance from Blox team members. The whole process will not only be more personalised, but also efficient and time-saving simultaneously.